Mickey Mantle's 1949 Plymouth Super Deluxe Convertible. Mickey owned this car for over 20 years and donated it to the Make-A-Wish Foundation shortly before his death.

The car has a great history and came complete with a signed title from Mickey as well as his personalized license plate (Mick-7) which expired in Aug, 1995 - the month and year of his passing.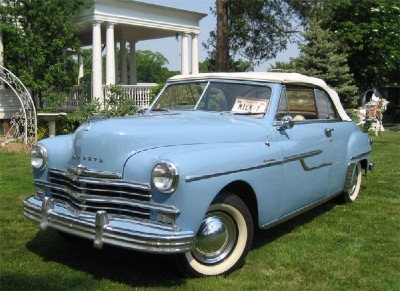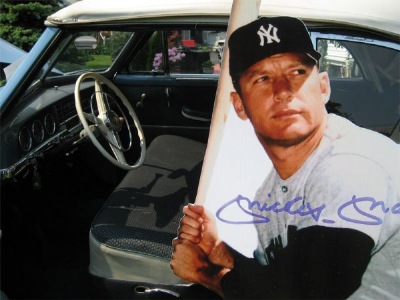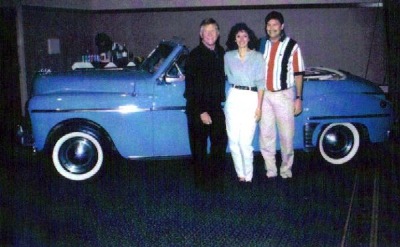 Mickey with the car and it's new owners at the Make A Wish Foundation auction.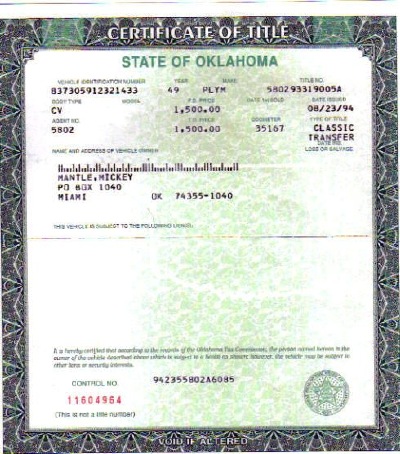 Title for the Plymouth in Mickey's name. It is signed on the back.